WHO WE ARE
Discovery Land Company Foundation ("DLCF") is a dynamic collection of people working to improve the lives of children. The success of DLCF is a direct result of your generosity and the tremendous work of many volunteers, Discovery Land Company employees, and DLCF leaders. The dedicated participation we see in this charitable unifying activity is inspiring. The Foundation connects all of us and reaches out to new territories, friends, members, and children who need our help.
WHAT WE DO
YOU
Share your ideas, participate in events, and provide generous contributions
CHARITY EMPLOYEES
Strive for better ways to assist children, manage donated funds efficiently, and communicate their successes and challenges
DISCOVERY LAND COMPANY'S EMPLOYEES
Volunteer their time, introduce local charities to the Foundation, and work at events to benefit these charities
DLCF OFFICE
Keeps track of gracious contributions arriving from donors worldwide, sends Thank You letters, plans all of our events, produces collateral
and media, and directly interacts with charities
DLCF LEADERS
Carefully invest in non-profit organizations serving young people and follow up to collect information to share with you
THE CHILDREN
Express their thanks in cards, letters, and photographs, and demonstrate optimistic progress in their lives because of the care they receive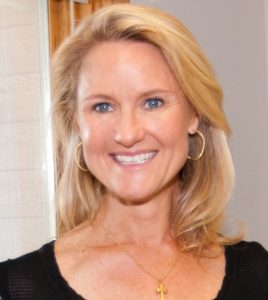 Dear Friends,
Thank you for your interest in the Discovery Land Company Foundation. Generous giving to those in need has always been a high priority for the members and residents of Discovery Land Company's communities. Our collective resources have produced a significant charitable impact.  Together we focus our work to achieve the strongest results.  DLC Foundation provides support to non-profit organizations serving shelter and foster children and families in the communities near Discovery Land Company projects.
Our new program, Life Pursuits™, provides direct funding to youth for specific activities such as sports teams and outdoor experiences with positive mentors. Many of the photographs on this site I have taken during visits to our grant recipients.
The FAQs page provides general information about DLCF. We encourage you to contact us if you have any additional questions. Again, thank you for your interest and support. For more information about the organizations and groups we have supported and for additional tangible results, please see the Children We Help page.
Very truly yours,
Christy Nichols
Director
Discovery Land Company Foundation